Every man needs to know to tie a necktie — unless you're a hobo. Hopefully you've been groomed in the basics of tying and choosing the proper necktie, but if you have not, have no fear. It's less daunting than you might think, but still a timeless skill to add to your man box.
Brooks Brothers Flower Tie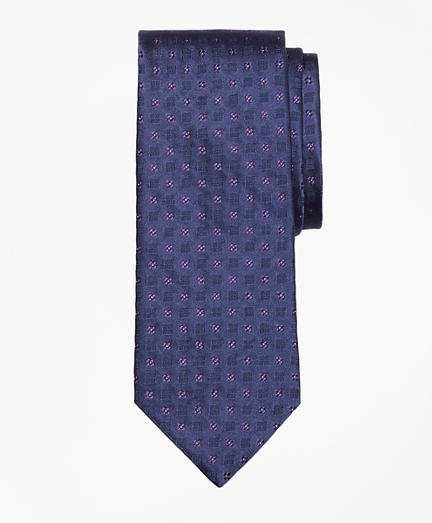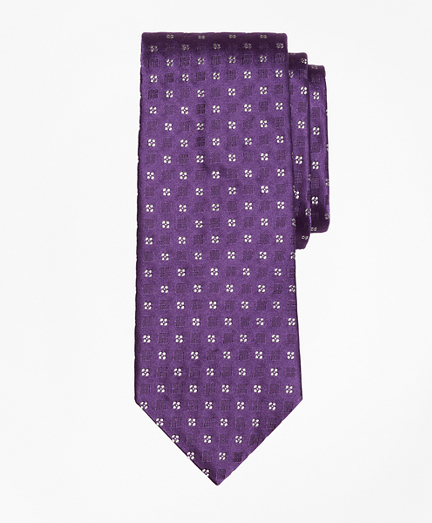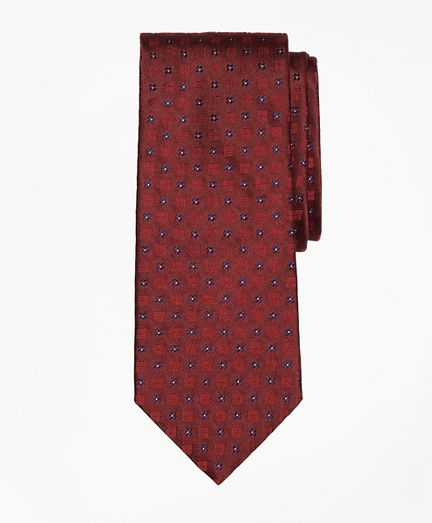 This tie is crafted from pure silk woven in Italy. Available in regular and extra-long length, 58″ and 62″ respectively. Width is 3¼". Self Loop. Dry clean. Made in the USA.
Buy Now
Brioni Silk Tie

Contrasting solid and patterned grids define this silk tie. Made in Italy.
Buy Now
Gucci Lion Motif Black Silk

Crafted of silk faille, Gucci's black necktie features a multicolored lion motif. Made in Italy.
Buy Now
Calibrate Solid Silk

Rich texture marks a versatile tie tailored from lustrous silk. Made of imported fabric.
Buy Now
Michael Kors Narrow Striped Silk

Classic stripes cast in a luxe silk tie. Made in USA.
Buy Now
Nordstrom Grayson Mini Silk
A scaled-down medallion pattern adds a striking geometric element to a lustrous silk-spun tie. Made in Italy.
Buy Now
When choosing a necktie It should be fine cleaned and well fit, generally between 50-60 inches long and 3-4 inches wide. Your necktie should always match both the rest of your apparel and the occasion. If you are wearing a patterned shirt, a matching tie would be solid colored; likewise if you are wearing a solid tie, an appropriate necktie to match should be patterned. If you are wearing a dark colored shirt, a matching tie would be light colored; likewise if you are wearing a light colored shirt, an appropriate necktie to match should be dark colored. It's that simple and easy and you might not have ever put that thought into it. You may want to consider wearing
Neckties can be worn in both formal and informal occasions, and are effective in illiciting a strong sense of style in both. There is an obvious difference in the choice between formal and informal — save the cartoons and pictures for the informal. Polyester and synthetic blends are options for business casual. For more formal occasions you will want your necktie to be made of more stylish materials such as silk. These neckties should be stylish but conservative: the necktie is an accessory to your overall ensemble.
It should always be well cared for. There's nothing more unattractive than a blemished, damaged, or over worn tie. Dirty ties should be dry cleaned and lightly ironed, and stored in a clean environment until their next use. It is recommended to never store your necktie with the knot it — remove it before storage to prevent permanent wrinkles to the fabric. Steaming is an easy way to remove wrinkles from your clean ties. You can also loosely roll your necktie to keep it wrinkle-free and ready for its next use, whether travelling or as an alternative to hanging in your home wardrobe.
Abstaining from wearing neckties because you don't know how to tie them is easily remedied. The simple knot, windsor, and half windsor are the most popular ways to tie a necktie, and are simple to pick up and learn anytime.
Simple Knot



Windsor Knot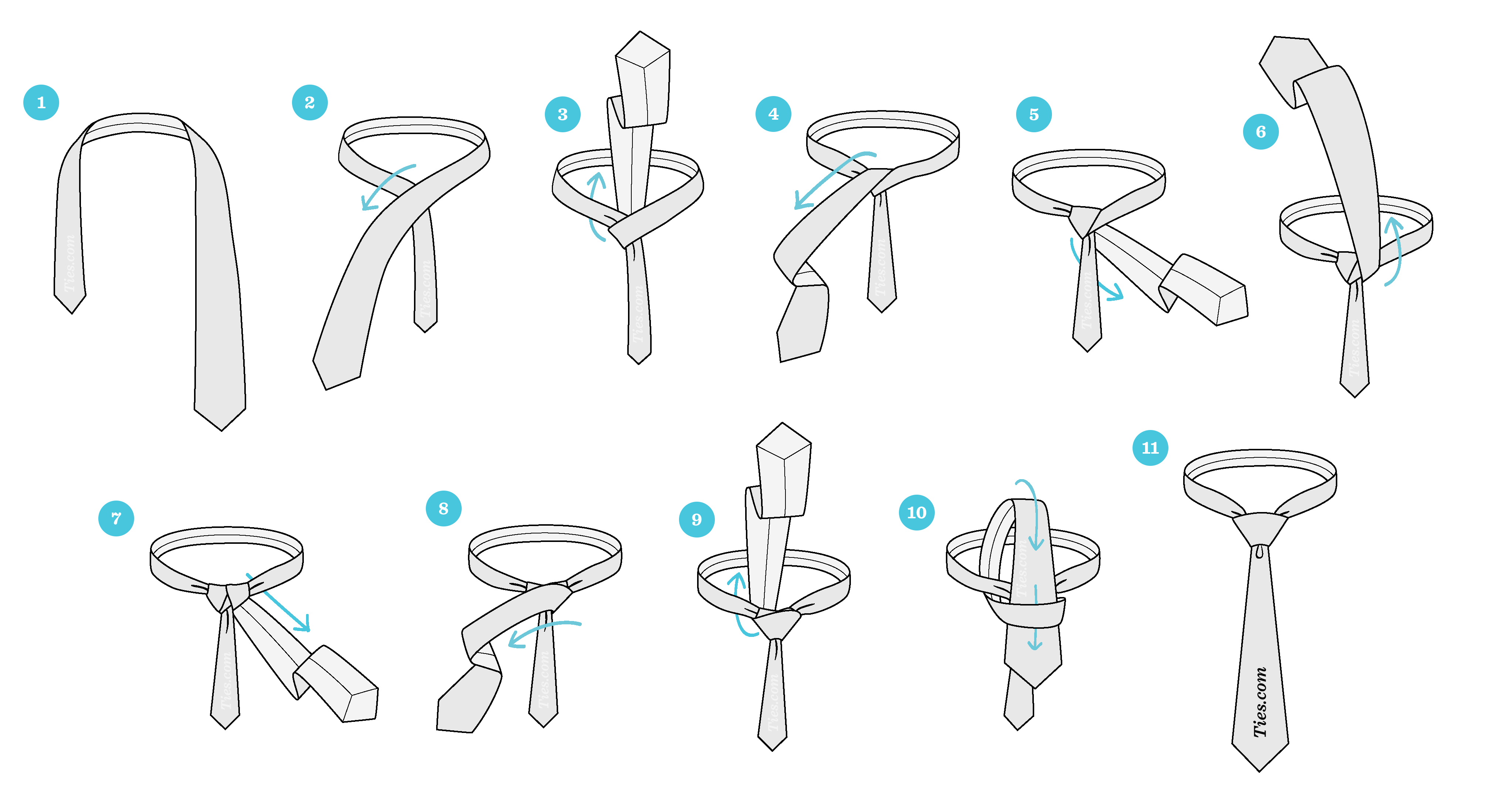 Half Windsor Knot